The world's first complete AI Review solution
FRONTEO's Expertise
---
KIBIT Automator has proven to be – in both mock reviews and actual matters – a game-changing way to incorporate AI into the entire review workflow. FRONTEO has established that KIBIT Automator is highly effective and requires very few documents to develop a reliable training model.

Compare AI Review and Linear Review
---
AoR: AI only Review, CC: Customer Cost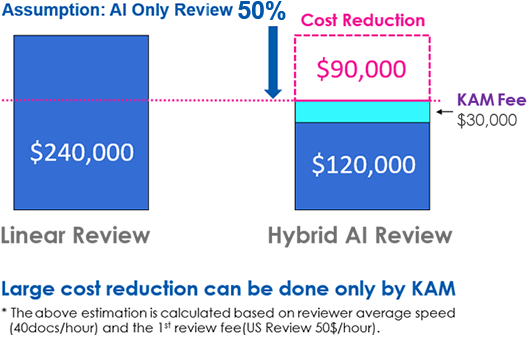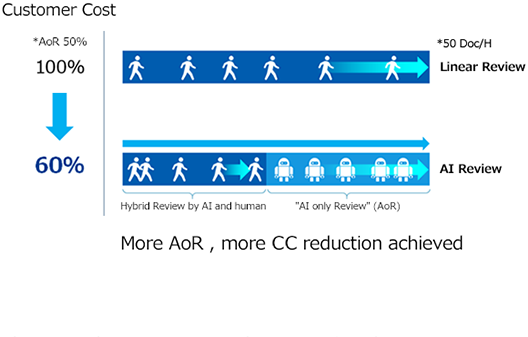 "AI only Review" feature reduces necessary linear review
KIBIT Automator's AI only Review function determines which documents do not need human review, which leads to a significant reduction in the overall review time.
---
The Assisted Learning function simulates how much of the target documents should be reviewed to find a certain percentage of "relevant" documents.
---
KIBIT Automator has all the tools you need to defensibly reduce the number of target documents (often 30%~80%) requiring linear review. Reviewers can also start reviewing from documents that are most likely to be relevant and significant, reducing overall project costs and increasing review efficiency.
Case Study – Proof of Concept (PoC)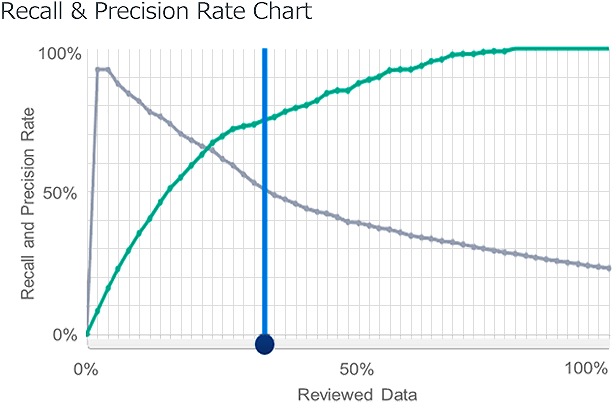 Through this PoC, FRONTEO showed that KIBIT Automator can shorten review time and reduce document review related costs without sacrificing review quality.
---
PoC Overview
Documents from an older case that had already been reviewed were used for this PoC so that we could compare results from when KIBIT Automator is used to when it is not on the same data.
15,000 documents were newly reviewed using KIBIT Automator's review enhancement tools.
---
Key Results
20% in review population when using AI review
2.2 times faster human review speed
28.6% reduction in costs
KIBIT AUTOMATOR Effectiveness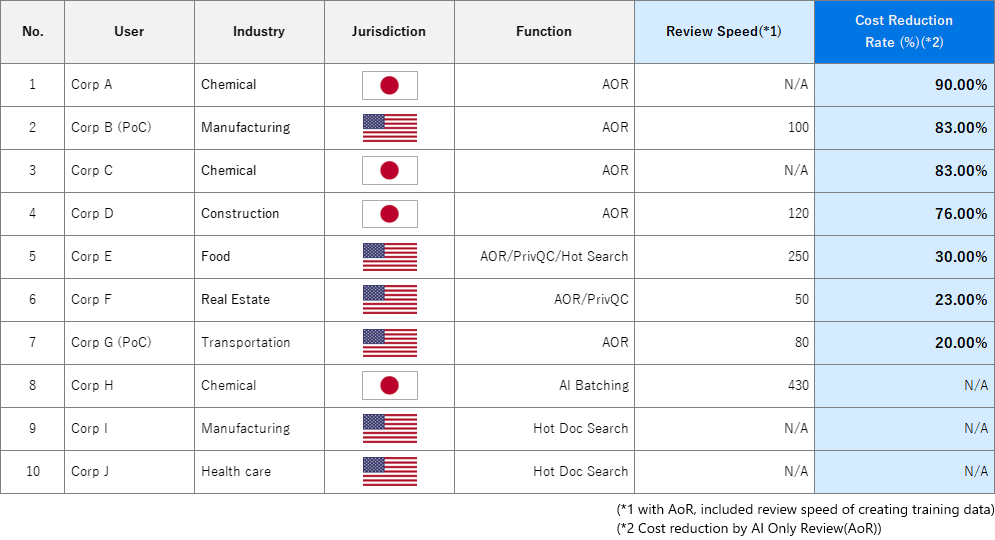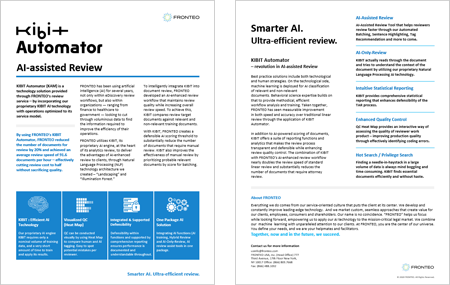 Do you have questions? We have answers.
FRONTEO AI Review ready to answer your questions. For more information please call (866) 974.0161 or click the contact button below.