FRONTEO's Expertise
---
KIBIT integrates machine learning technology with data classification to ingest,
understand, and learn both data and intent. KIBIT can:
Acquire tacit knowledge of experts, helping to manage eDiscovery matters more efficiently
Learn from project managers to build decision making criteria
Learn the subtleties of human behavior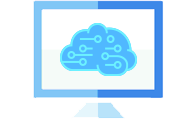 Leveraging Advanced AI
KIBIT is at the heart of applications and processes developed by FRONTEO. The AI engine was originally developed to classify big data in cross-border litigation and provide insight into eDiscovery cases. When you work with FRONTEO, your eDiscovery projects can gain significant advantage by leveraging this ground-breaking technology.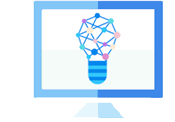 Active Learning
KIBIT is specifically designed to retain prior knowledge and apply that information as it moves forward, continually improving its ability to make informed decisions. The training volume required for AI-based systems varies depending on factors including the purpose and complexity of the data, and the expected results. KIBIT is different, being able to achieve high operational levels with minimal learning. Performance is continually optimized through a constant relearning processes called "Landscaping", even with limited data volumes.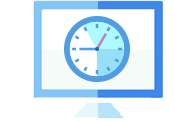 4,000 Times Faster Than Humans
No matter the level of interest or importance, the time spent searching for information can often be extensive, monotonous and sometimes frustrating. As the amount of time increases, and the complexity of search efforts grows users face exhaustion, and with it a drop in the accuracy of search efforts. The KIBIT AI engine, on the other hand, will not face the same drop in performance. Moreover, it can read sentences 4,000 times faster than humans. This agility and accuracy in finding what you want are defining characteristics of KIBIT.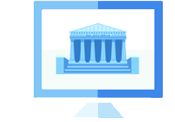 Beyond the Legal Market
KIBIT can learn and recommend what individuals like, and be utilized across a wide range of industries beyond legal such as business, medical, security, and education. The KIBIT engine can provide information to users such as recommendations for restaurants, data analytics in marketing, or the risk of falling for hospitalized patients in the healthcare field.
Highlights & Benefits of KIBIT include:
---
More than 50 patents on our technology portfolio
Emulate human decision-making to analyze vast amounts of data
Learns based on training data and adapts to evaluate and extract associated data
Uses morphological analysis to identify parts of speech and words within unstructured, free-form textual data
Ranks the importance of each word and sentence based on the criteria you set
Evaluates and weighs words, attaching scores to rank and reflect relevance of identified data
Dynamically creates and provides content to users, including information supporting its data evaluation
If the AI cannot find specific information you are looking for it will provide you the reasoning, and offer alternative considerations
Behavior Informatics combines information science and behavioral science to extract human behavior patterns from data
Machine learning enables computers to identify and learn from universal structures contained in data
KIBIT's learning progress can be seen based on comparison with past progress, showing its improvement and confirming accuracy
Functions as a large-scale knowledge base to leverage prior data analysis results as a reusable information resource
Uses a behavior forecasting model to identify signs of elevated risk, such as in fraud investigations
Do you have questions? We have answers.
FRONTEO eDiscovery experts are standing by to answer your questions about Artificial Intelligence and more.